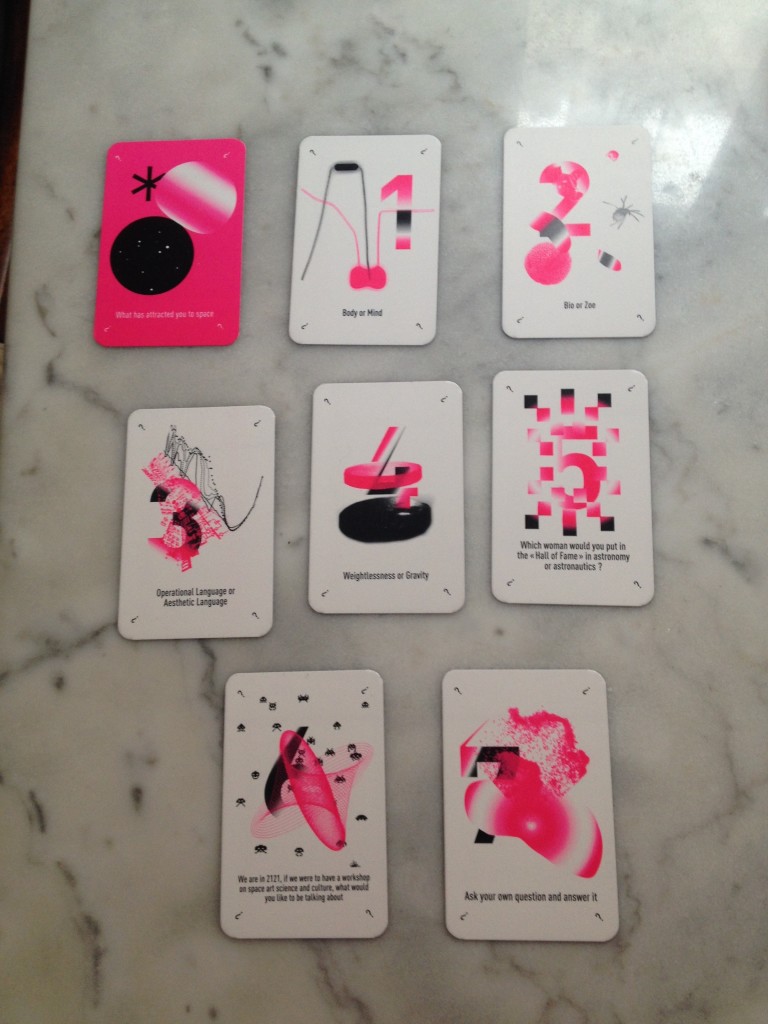 Teaming up with the FEMeeting initiated by Marta de Menezes and Dalila Honorato in Portugal in 2018, Leonardo/Olats proposed to have an « All Women Crew » for its 2020 Space Art Science Workshop to « celebrate women in art, astronautics and astronomy ».
Doing things remotely is something known in the field of space activities: from driving robots on Mars to landing probes on a comet to scanning the deep sky with telescopes.
When it became obvious that our workshop would not take place this year, we decided that we would put together a remotely built collective contribution.
Today, I am happy to bring to you this series of podcasts that I hope you will enjoy listening as much as we enjoyed producing them.
For the « All Women Crew » 2020 workshop, we have created, like last year, a deck of cards. Each participant has been asked to answer the same first question « what has attracted you to space » and then two other questions picked up by chance.
0 – What has attracted you to space
1 – Body or Mind
2 – Bio or Zoe
3 – Operational Language or Aesthetic Language
4 – Weightlessness or Gravity
5 – Which woman would you put in the « Hall of Fame » in astronomy or astronautics ?
6 – We are in 2121, if we were to have a workshop on space art science and culture, what would you like to be talking about
7 – Ask your own question and answer it
Producing those podcasts has been a rewarding and healing moment in this troubled time. I hope you will enjoy listening to them as much as I enjoyed collecting them and as much all the participants enjoyed recording them.